Keynote SPEAKERS
IAIA is pleased to welcome the following speakers for the opening plenary.
---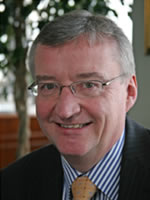 Paul Leinster
Professor, Cranfield University
Professor Paul Leinster CBE has over 40 years of practical experience in environmental science, policy development, and implementation in the private, public, and academic sectors. Paul is currently a Professor of Environmental Assessment at Cranfield. Prior to this he was Chief Executive of the UK's Environment Agency, where he developed and promoted the concept of modern environmental regulation. He has had a leading role in the European and worldwide networks of environmental regulators, including chairing the Heads of European Environment Protection Agencies Better Regulation Group. At the request of the UK Government, Paul chaired the National Drought Group and the National Bathing Water Group. He is a member of the government's Natural Capital Committee, the Centre for Ecology and Hydrology's Advisory Committee, and the Scottish Government's Rural and Environment Science and Analytical Services Strategic Advisory Board. Paul also chairs the Bedfordshire Local Nature Partnership and is a board member of the Institute of Environmental Management and Assessment.
---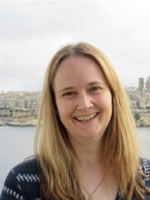 Cathy Baldwin
Research Academic, Oxford Brookes University
Dr. Cathy Baldwin trained as a social anthropologist and works as a researcher and impact assessment consultant. She is a Research Associate in Anthropology at the University of Oxford and Visiting Research Academic in the Faculty of Technology, Design, and Environment at Oxford Brookes University. Cathy also works with the independent consultancy Ben Cave Associates on health impact assessments. Cathy's current research focuses on the social and health effects of urban design and infrastructure planning and urban social sustainability and community resilience in the face of climate change. Cathy was formerly a Research Fellow at the World Resources Institute in Washington, DC, a Social Scientist at Atkins, and began her career as a reporter for BBC World Service Radio.
---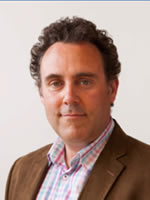 Will MCBAIN
Associate Director, Arup

Will McBain leads Arup's work in the sphere of water environment and flood risk across the UK, Middle East, and Africa. He leads a team of over 20 environmental scientists, civil engineers, hydrologists, and hydraulic modellers that develops bespoke solutions to a wide range of water and environmental problems. These solutions have a strong focus on social, environmental, and economic sustainability. He has a particular expertise in appraisal and water-related environmental impact assessment. He is currently leading Arup's work for Sheffield City Council on a major flood protection program and is Arup's water environment and flood risk EIA discipline lead for HS2 Phase 2a.
---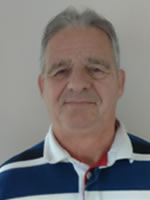 Trevor Pacey
Retired (past Area Manager, Anglian Water)

Trevor Pacey was an Area Manager for drinking water supplies for Anglian Water, working in Western Lincolnshire and East Nottinghamshire in the United Kingdom. Trevor began his career as an electrician. He became a water engineer and later a Manager and Area Manager within Anglian Water. Trevor is now retired and has written a book on water in Lincoln, covering Roman to modern times.
---